Products
Superior technology and know-how are the key.
Supplying systems that the needs of the age,we are contributing to a vital and dynamic future for society.
Rolling Stock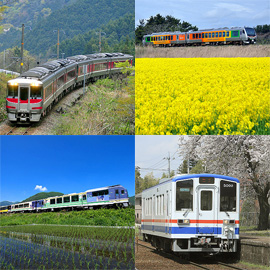 Niigata Transys offers a wide range of rolling stock to meet a variety of customer needs. Included are commuter trains, intercity express trains, luxury sleeper trains, and special trains for the promotion of regional tourism. We are also developing innovative transportation solutions to satisfy growing concern for environmental protection and care for the elderly and disabled.
Automated Guideway Transit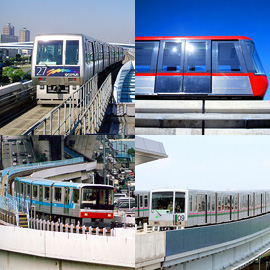 Since the New Tram started operating commer- cially in Osaka in 1981, we have established ourselves as the foremost Japanese manufacturer in the field of rubber-tire transportation systems. We are experienced in system engineering and the manufacture of vehicles, guideways, power supplies, signals and communications equipment.
Light Rail Transit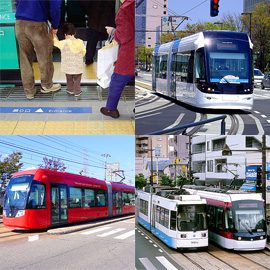 Electrically powered trams are attracting much attention as an environmentally friendly mode of transport. In particular, low-floor vehicles offering easy entry/exit for aged or handicapped passengers represent a timely solution for evolving community needs.
Snowplows
Our Niigata Rotary (NR Series) snowplows - based on proven technology supplied by Niigata Engineering and further refined by us - are playing a vital role in regions of Japan with heavy snowfalls.